OFFICE RENTAL SPACE SPRING TX
Whether you're just starting out or looking to expand and grow, Nomad Business Center offers the best office rental space in Spring TX. Our facility holds private office spaces , along with conference rooms, coworking space , and even virtual offices ! Stop by today to learn more about which one is right for you and your business.
We understand just how hard it can get getting your business up off the ground. That is why we want to help you with the first step. It is crucial that every business have a location, virtual or brick and mortar. Our spacious office spaces are perfect for coming in, sitting down, and getting to work. Our spaces also allow for a professional environment to have a quick meeting with one of your clients. We offer the ideal office rental space in Spring TX for any business to get the chance to work in a sophisticated space.
AMENITIES
We cater to all businesses, big or small, and want to see each and every one of you succeed. That is why we offer a wide range of amenities to make your experience, here at Nomad Business Center, a special and exciting one. For our clients with a physical office rental space, we give full 24-hour access. Worried about being out late at night? Don't be! Our building is under video surveillance at all times to ensure the safety of every person that steps foot onto our property.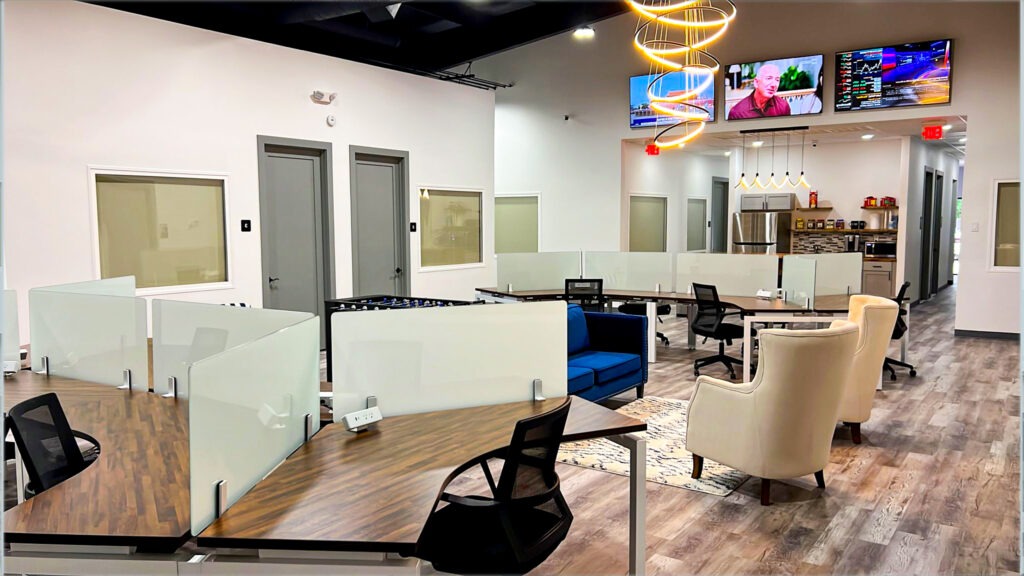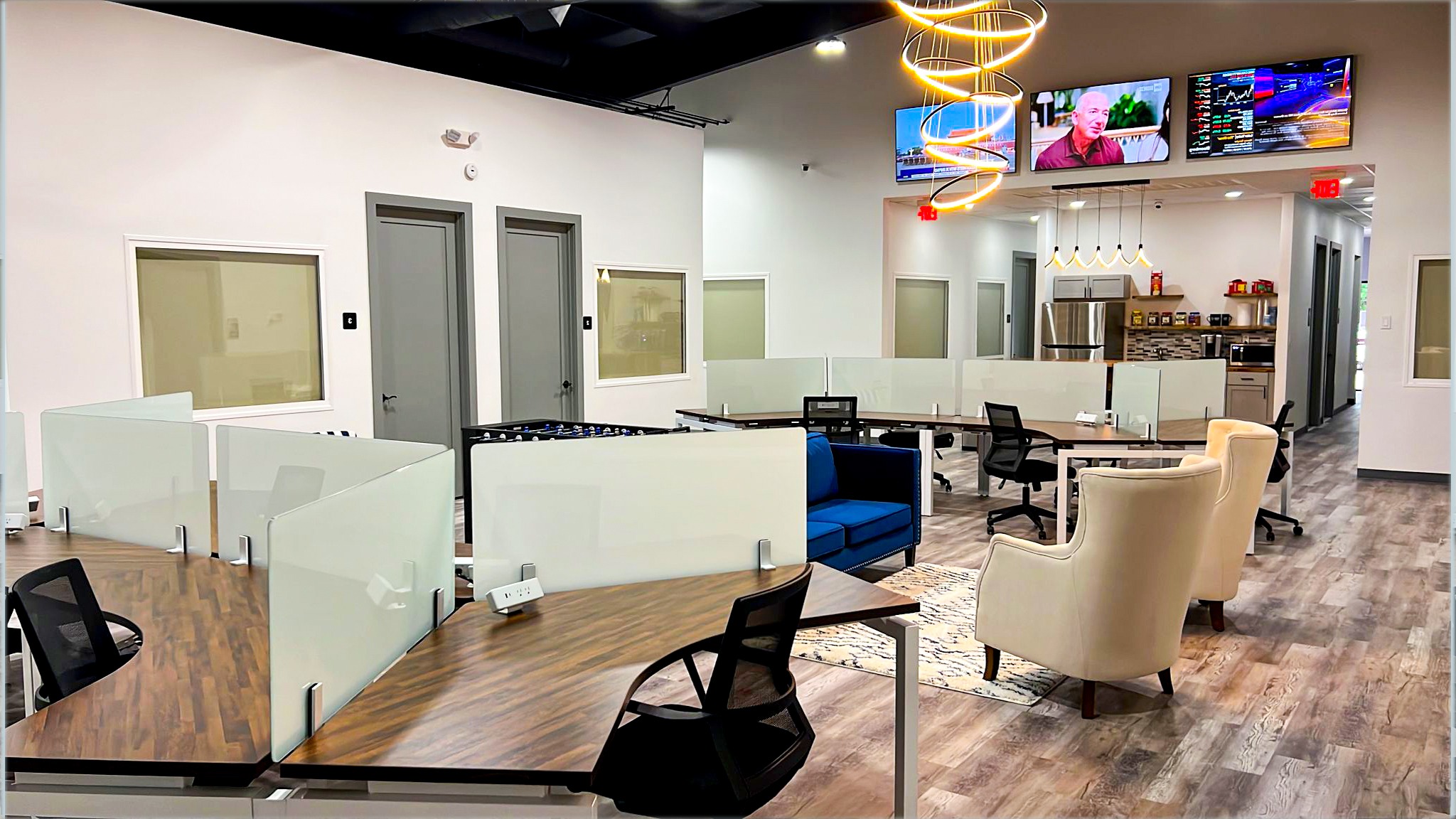 Now that you know you are in good hands, let's get to the good stuff. In our facility, we have multiple vending machines for all your drinking and snacking needs, along with a coffee bar to help out with those long work days.With your office rental space comes access to high-speed internet.
Every space in our facility is fully furnished with new, ergonomic structured furniture. This takes the stress away from having to pull that extra money when you can be putting it into what's important: your business. Nomad Business Center gives an office rental space that is fully functional. Leave the cleaning and maintenance to us while you gather all your friends and coworkers for a meeting or networking event.
THE PERFECT PLACE
Our wonderful team will work with each client to personally pick out the best leasing option. Even if your company is making great return and profit, why would you want to shovel tons and tons of money into an office space? Especially if it's an extra space that is not being used at all times. With that being said, we offer virtual office spaces as well. Perfect for all the online and digital companies out there. What's the point in having a physical store front if you don't have any products to sell or you meet all your clients over the phone or video call? Virtual office spaces are the perfect option for those just starting out and don't need to keep a space staffed.
Still not sure how you feel about it? Stop by today to get a tour from one of our helpful staff members. See the building and all it's glory for yourself. Even if you are still not convinced by the end of your tour, we offer a 7 day free trial. Trust us, once you get your hands on all of our amenities, you won't want to leave. We look forward to giving you the best office rental space.